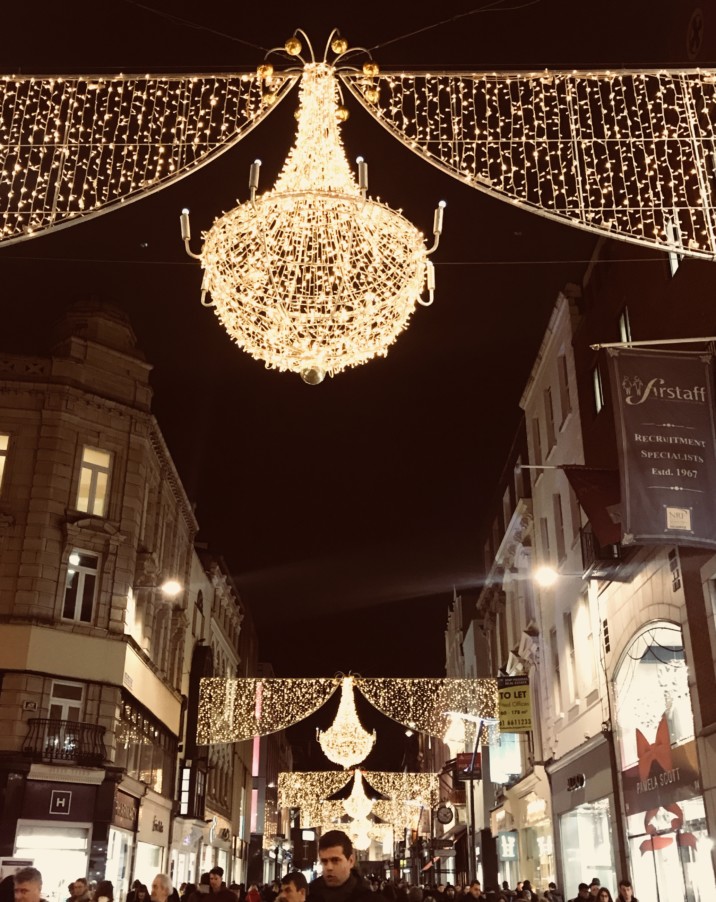 '
'Dublin's Fairest City'  –
and now developing to be a beautiful twinkling spectacle of shimmering lights during this festive season 2017.
As I took a wander through the cobblestone walkways of temple bar and onwards to Grafton Street, where shoppers bustle along (some pausing with their multitude of bags, enjoying the traditional Irish musical sessions scattered along the infamous street), I approached Stephens Green shopping Centre.
Built in 1988, it Is a domed shaped centre, filled with a beautiful glass ceiling and an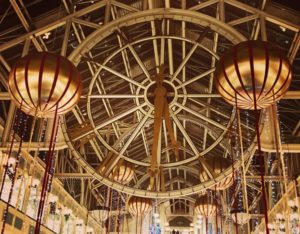 architectures haven. The wonders of the decorative detail is quite magical.. almost giving it the scene of being in the North Pole – with the vintage style large clock glass volted ceiling and huge Christmas Balls gallantly hanging from the rooftops. A Feist of festive cheer to the sight.
A wander back down Grafton street is a must, stopping at the infamous 'Bewleys  Café', one of Dublin's most iconic and celebrated landmarks, which reopened its doors after a 3 year renovation. Following a multi million refurbishment, the landmark café sees the return of the infamous stained glass windows, open fireplaces. A mouthwatering Hot chocolate is a sure treat as you are guided to your seats.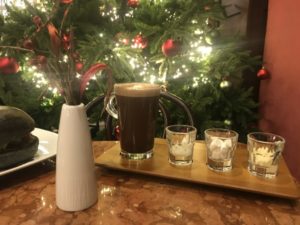 Crisp, fresh Dublin in December, A beautiful days venture to see all that Glitters! xx SR.