Ah the beautiful French Riviera, a glamorous coastline with glistening seas and elegance, from its aristocracy, to its divine, picture perfect villages, many of which hold artistic specialities. A holiday destination, where, any artist is sure to reconnect with themselves.
Driving along the winding roaming hills, you can be sure to come across villages like the pretty colourful  'Ez', the medieval village of 'St Paul de Vence', an historical typical old traditional untouched French cultural village of 'Villeneuve Loubet', rich and exclusively famous 'Yacht life' coastal town of 'Antibes', the bustling market life of 'Valbonne', all the way to the beautiful art gallery haven of Mougins,… the south of France is a sure true treat, catering for all loves of life.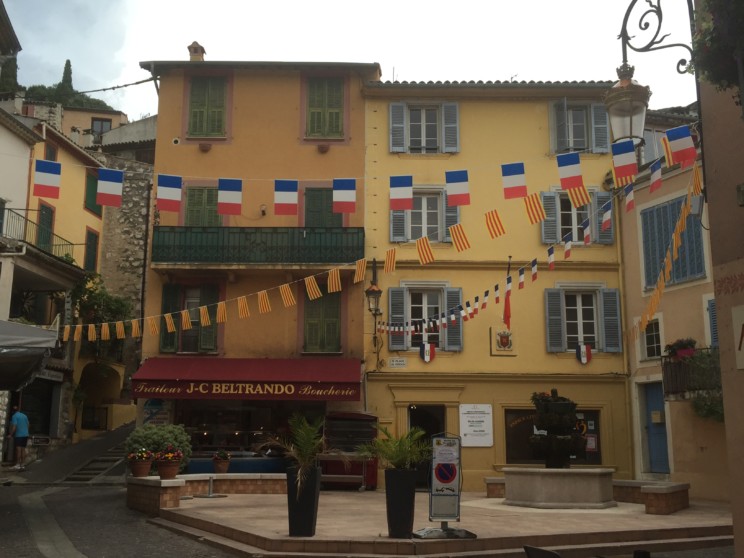 'ÉZE'  – a magical hilltop village located above coastline of Nice, is a famous tourist site, renowned for its panoramic views of the sea from its peak, above the Church, 'Chapelle de la Sainte Croix, dating back to 1306. It is where Walt Disney spent a significant amount of time, enjoying its beauty and charm. Éze is one of the sixteen villages grouped together to be known as the 'Route of Perched villages'.
'ST PAUL DE VENCE' – famous for its modern and contemporary art galleries, it is sure to tantalise an artists pallet. It has been a haven for artists such as Pablo Picasso,  Jacques Revert, and Marc Chagall, all who lived here. A must visit for artists and cultural lovers alike.
'VILLENEUVE LOUBET' – Crowned by its medieval keep, stairways are omnipresent and with steeply sloping streets, boarded by beautiful colourful facades of French charm and balconies decorated with flowers. At the top, a large church with its belltower deserves a visit, with the chateau hiding behind the high walls, is bound to intrigue you.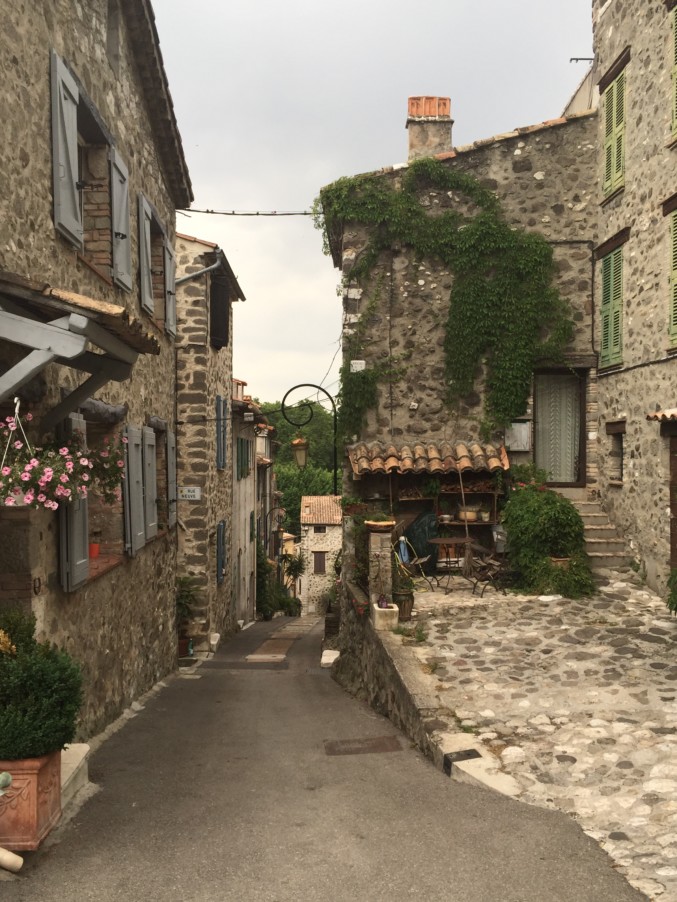 'ANTIBES' – Known for its famous port and supreme exclusivity. This port (village/town) is a beautiful stop to absorb the french holiday vibe of the Cote D'azur. From its fine class restaurants to its clientele, it is a sure to spot the 'stars'. Take a walk along the port to see some 'out of this world' yachts and walk the narrow route to a magical view point of the cote D'azur, also the pathway to the Picasso Museum and gallery.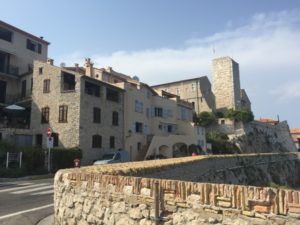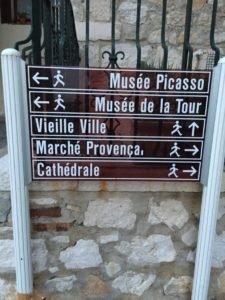 VALBONNE – a true cultural experience is this beautiful market village. You can capture local life from fresh fruit, vegetable, fish, flowers and meat stands around the narrow beautiful streets.
MOUGINS – A village filled with top class restaurants and an explosion of over 40 art galleries, it has attracted many creative types from Fernand Léger, to Churchill, Elizabeth Taylor to Pablo Picasso (Who spent the last 12 years of his life here, where he died in 1973). A few miles inland from Cannes, Mougins offers  extremely cultured presence with the finest of dining to coincide with the most luxurious galleries 'Museum of Classical Art' , founded by Christian Levett, including collections from artists such as Rubens, Picasso, Braque, Dali and Marc Chagall.
. Gallery Highlights of the Cote D'azur
Musée Renoir, (Cagnes Sur Mer) – The Renoir Museum stands in the heart of the magnificent estate with old olive trees and a superb panorama of the Cap d'antibes. Renoir spent the last 12 years of his life at this house in Cagnes Sur Mere.
Musée Picasso – (Antibes)  – formerly the chateau grimaldi at Antibes, is built at the peak of the village. In 1946 it was the home of Pablo Picasso, today it is known as the Pablo Picasso Museum, the first museum in the world dedicated to the artist. Notable paintings are 'The Goat' and 'La Joie de Vivre'
Musee Marc Chagall (36 Avenue DR Ménard, Nice)  – a national museum dedicated to the work of Marc Chagall,who resided in 'St Paul De Vence;, this gallery holds 40 of his work here. Marc Chagall, a Russian/French artist, an early modernist who was associated with several artistic styles including illustrations, tapestry, ceramic, and fine art prints.
Musée Matisse (164 Avenue des Arénes de Cimiez, Nice)  – The Villa was built in the 17th century and was his home from 1917 until he died in 1954. It has many of his paintings as well as his sketches and personal objects.
Musée des Beaux Arts. (Avenue Des Baumettes, Nice) with a wide selection spanning from 15th Century to 20th Centuries. Built in 1878 it is well worth the hike up the steep hill, it hosts everything from French masters to post impressionist paintings.
XX SR.                                    ______________________