One of my favourite regions Ive come across as an artist to inspire me, is the 'Alsace' region , a beautiful group of fairyland villages located in north eastern area of France, where cities are dotted with half timbered medieval buildings and flower lined canals, a land full fo colour and magical charm.
COLMAR, a city where you can find the most prettiest village, a very inspirational city  that holds secret visual scenes from Disneys  'Beauty and The Beast' and it is not hard to see why.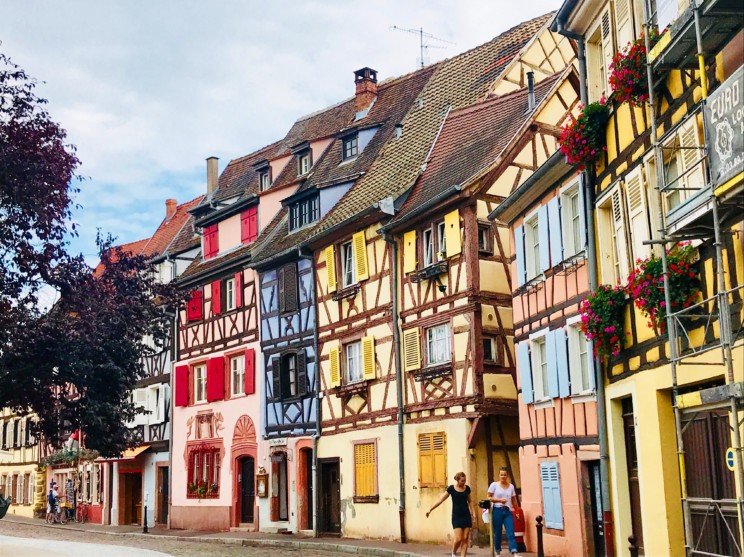 Walking the streets of Colmar is like walking through a real life fairytale, with wooden turrets, resembling Rapunzals tower, tiny cottages that would ideally suit the 7 Dwarfs and candy coloured shops and bakeries, right out of a 'Hansel and Gretal' world. Collar, lying in the north eastern boarder of France, a short train ride from Switzerlands 'Basel' airport will take you directly to a true dream come true. Bordering Germany and Switzerland, while it holds the french natural 'Belle France' charm, while clearly influenced by it's neighbours. It is a truly preserved french village, with an abundance of pretty features, flower pots and uneven cobblestone streets.
It is an ideal base for exploring the fairytale Alsace region.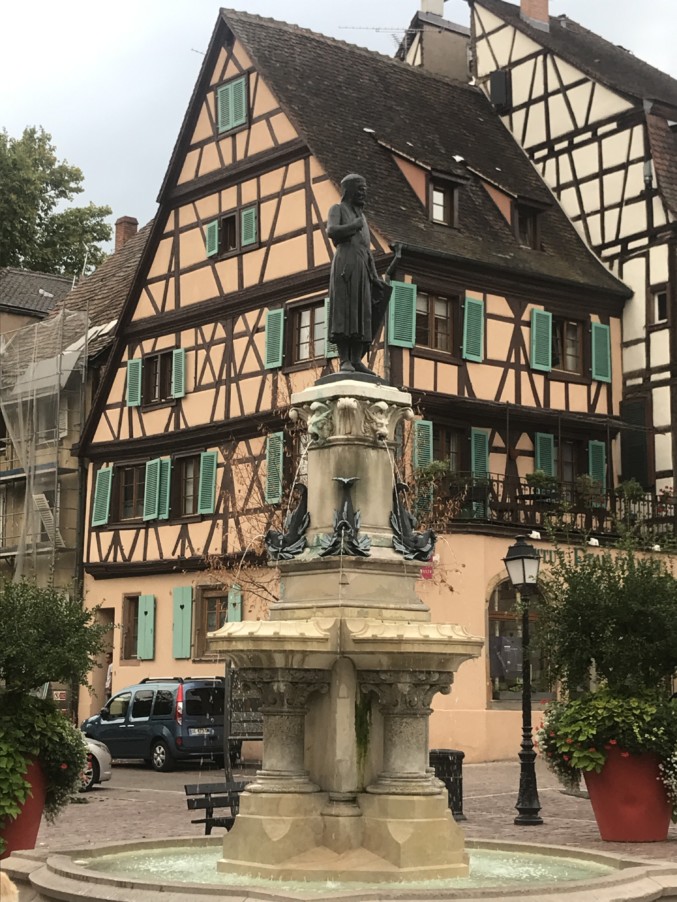 Fairytale squares seen above – chocolate box houses where on every corner you stop and wow!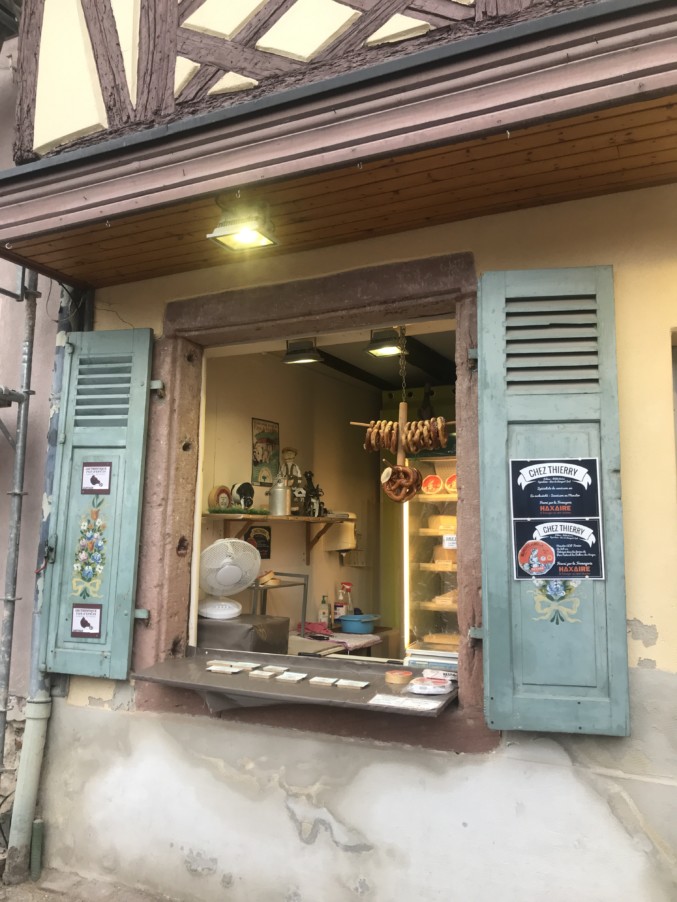 Smells of Baking line the streets too.
Ribeauville. 
A village about 5KM from Colmar set along the Alsace's wine producing region, is probably the most medieval of all.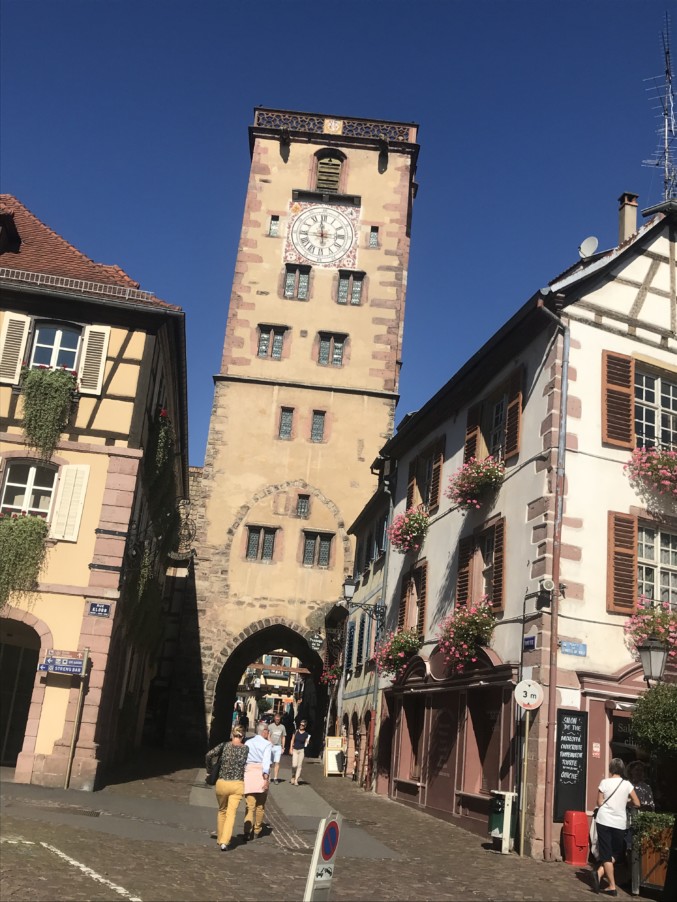 Riquewihr
A colourful gem…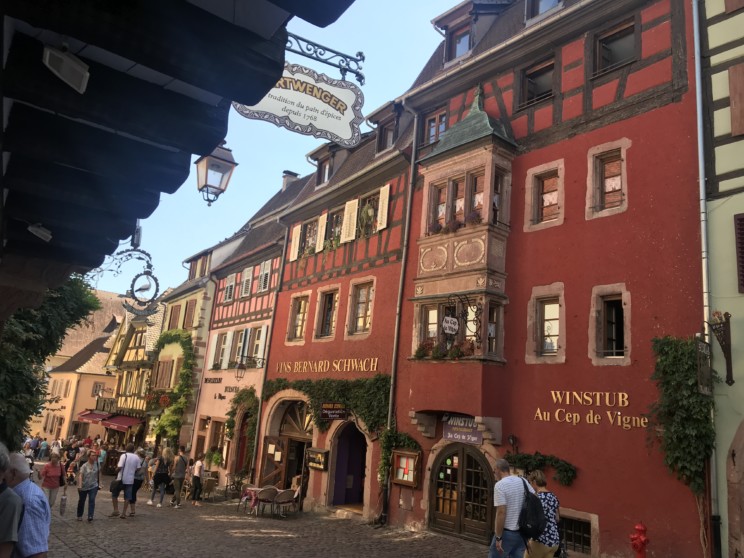 The most colourful playland Ive come across, where plenty of chocolate box houses dot a very very!!! busy touristic village, heaved with shops, themed restaurants and defining art galleries… a joy:)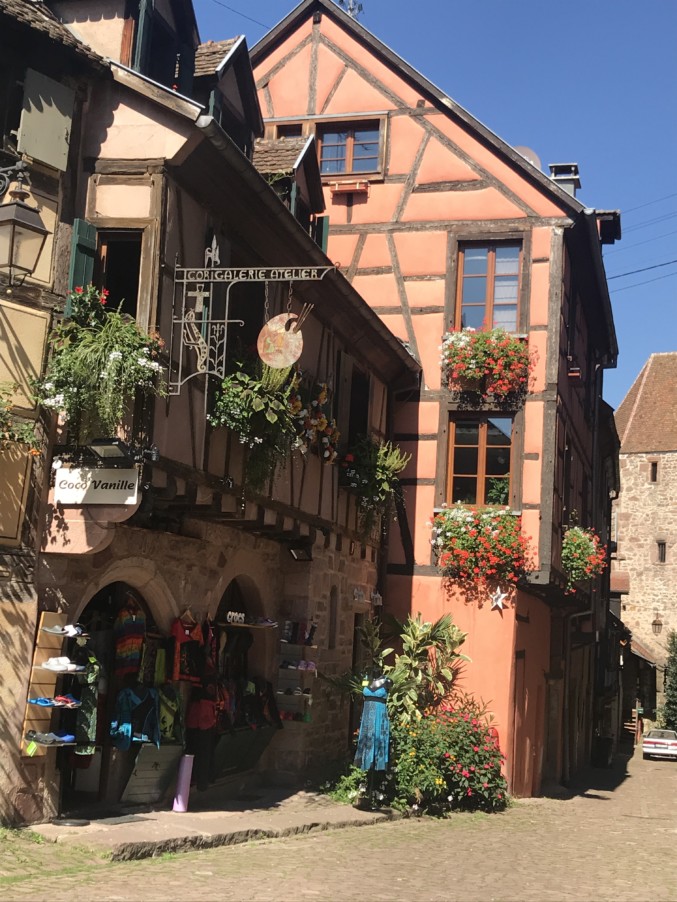 Kaysersberg
And then to Kaysersberg.. when you think one can't get any better than the previous village, this is mind-blowing. Prettiness excels.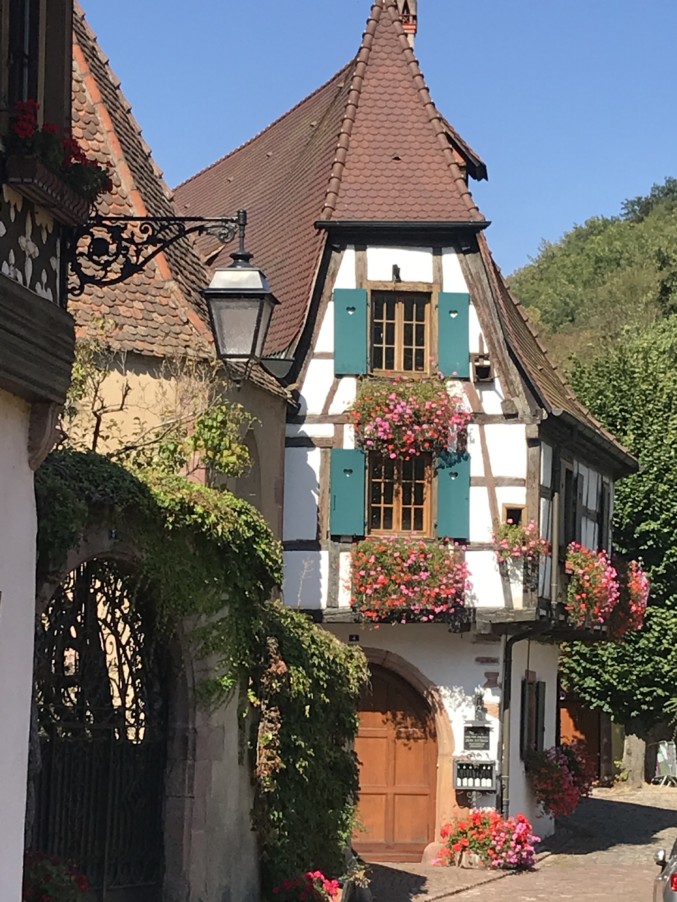 And lastly to Eguisheim. 
Set directly from a storybook, featured in the beloved movie "Beauty & The Beast' It has to be seen to be believed. The streets are said to resemble a 'swiss roll' the sweet story  unwinds, dotted with the most beautiful tiny house full of charm.. a dream come true.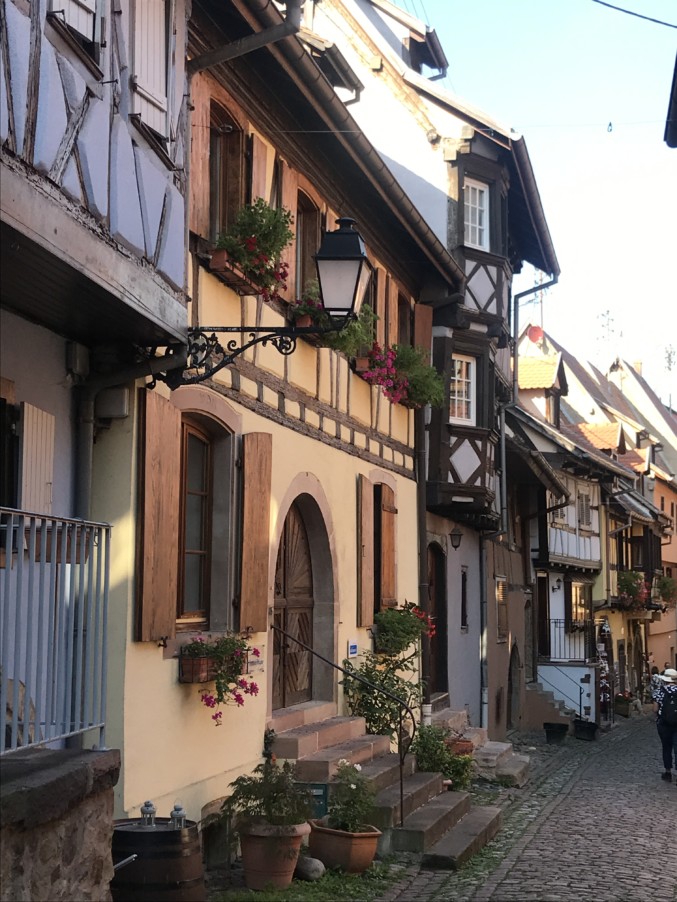 Taking a short trip to the alsace will not disappoint only excite the child within:) be prepared to skip and sing !!! XX SR.
(Accommodation – plenty of bnb's to be found  – an ideal base)